SkinBreeze is a new multilayer textile platform that is designed to optimize the climate on the skin. Originally developed as a support textile to prevent the development of pressure ulcers, it is now focussing both on pressure ulcer prevention devices as well as providing products that reduce the discomfort during night-sweating.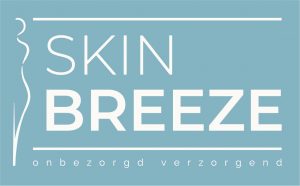 Pressure ulcers – a worldwide impeding epidemic – are caused by too high pressure on the skin, yet too high moisture and temperature levels accelerate their development. This realization led insightfully innovate / Leo Smit to develop a novel approach – clothing and support devices made with a specially designed SkinBreeze fabric to keep the skin cool, dry and healthy.
Insightfully Innovate developed the concept in-house and collaborated with the Saxion University, department of technical textiles to elaborate on the concept, finding an optimal construction and creating a first design for women's underwear.
The SkinBreeze B.V. was established as an individual company on July 2nd, 2019. SkinBreeze will be focussing on the further development of the textile platform and commercializing products aimed at prevention of pressure ulcers and relieving the discomfort of night sweating.
Website SkinBreeze: www.skinbreeze.nl