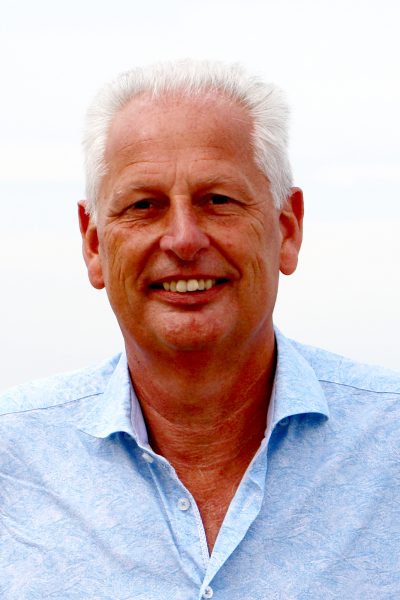 Leo Smit is an industrial innovation expert with over 25 years of experience in a variety of innovation roles- technical R&D, product and market development, new business venture creation and communications. A chemical engineer by education, he started his career in R&D, and developed from scientific expert into a department manager. In 1998 he received the Hoogerwerff Youth Award for his work.
Following his R&D career he moved towards New Business Development with Dyneema®, the world's strongest fiber. Here he created the Dyneema Purity®, which was a starting point for DSM's adventures into biomedical materials. See Here.
In 2015 it was listed as one of the top 100 innovations created in the Netherlands since the start of this century. In his latest role with DSM as Director Communications for the DSM Innovation Center, Leo created and coordinated the successful innovation partnership between DSM and Team Giant-Alpecin, that was launched early 2015. See Here.
One of the premier joint-innovations in this partnership that he helped bring forward, are the protective cycling shorts, launched at the start of the Tour de France 2016 in Utrecht instrumental in protecting some of the riders during several heavy crashes. In autumn 2015 the cycling shorts were awarded with a prestige Eurobike Award.
Early 2016 Leo Smit left DSM to start insightfully Innovate, from which he supports both small and large companies in their innovations.
From 2016 – 2019 he led the Advanced Cushioning Venture at Low & Bonar, culminating into the launch of Enkair®, a breathable, washable and recyclable alternative for foam in cushioning applications. See Here.
In April 2019 Leo Smit was appointed CEO of Hy2Care B.V. See Here.
In July 2019 he Co-Founded SkinBreeze B.V. See Here.
The idea behind the brand is that project teams often fail to reach true insight in the needs of the market as well as lack of sufficient understanding of what it takes to launch a new product. Insightfuly Innovate provides insights in the innovation process that go beyond the classical approaches of technical product development business analysis and staged project management processes, incorporating also knowledge from state of the art innovation insights and non-technical fields like communications and human psychology.
The logo features the Eye of Horus, also known as the Wedjat, an ancient Egyptian symbol of protection, royal power and good health. The Wedjat was intended to ward off evil. Ancient Egyptian and Middle-Eastern sailors would frequently paint the symbol on the bow of their vessel to ensure safe sea travel. The Wedjat was also the hieroglyph with the meaning "to make or do" or "one who does". In Egyptian myth the eye was not the passive organ of sight but more an agent of action. All these qualities perfectly resemble both the ambition and the intention of Insightfully Innovate.