Early 2000, DSM Dyneema decided to explore new market-outlets for its "world's strongest fiber". We created a New Business Development team exploring several business oppurtunities. The market for implantable medical devices was chosen as one of the spearheads in developing new segments for the company.
initially focussing on novel types of implants, 2 years into the project an oppurtunity for replacing the existing polyester material in orthopedic sutures was discorvered. After in depth analysis the development strategy for Dyneema Purity – as the project was already nicknamed – pivoted into orthopedic sutures as primary application market.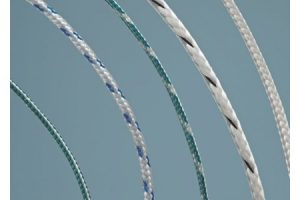 In March 2004 the Dyneema Purity® team officially launched both the new product and the brand at the AAOS,  the American Academy of Orthopedic Surgeons. The product became an instant success; within 2 years the top 6 orthopedic Sports Medicine companies became customer and started transferring their orthopedic suture product lines towards the new fiber.
At present Dyneema Purity® has become the undisputed gold standard as raw material for strong implantable textiles, primarily in orthopedic Sports Medicne, but also in Cardiovascular, Spine and other segments. The far majority of orthopedic structures is now mae with Dyneema Purity®, all major brands using the fiber. In addition to the original round sutures, currently also mesh-fabrics and tapes are available; even the bone anchors to which originally the sutures were attached can now be made from textile constructs using the new strong fiber material.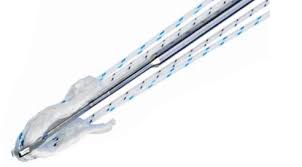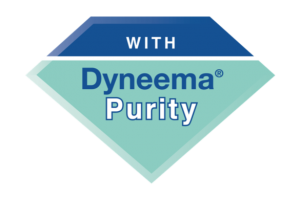 An important aspect of the launch campaign was the 'ingredient branding' approach: Key leading customers endorsed the new innovative material by showing its ingredient logo on their packaging and advertising. This approach strongly supported the very fast growth of awereness for the Dyneema Purity brand within the industry, followed by an equally fast adoption of the material by all major players.
For DSM, the Dyneema Purity® experiment proved very valuable. 2 years after the Purity launch, the new Innovation Center was created with DSM Biomedical as the premier 'Emerging Business Area'. In the meantime, the Dyneema Purity business has been internally transferred towards this new business unit and is still one of the most profitable business segments for the company.
Website DSM Biomedical Polyethylenes: See Here.
Downloads: